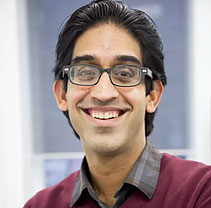 Jesal Shah DMD, MD is a dual degreed, board certified Oral and Maxillofacial Surgeon in New york City.
As a dentist and physician, Dr. Shah is aware of how the maxillofacial structures fit into the general health of the patient.
Dr. Shah completed his undergraduate studies at Emory University in Atlanta, GA. He then graduated summa cum laude from the Boston University School of Dental Medicine receiving his dental (DMD) degree in 2006.
He then completed a vigorous and demanding six-year residency in Oral and Maxillofacial Surgery at The Mount Sinai Hospital. He received a medical (MD) degree from The Mount Sinai School of Medicine (2009) and completed a one year internship in the Department of General Surgery at the Mount Sinai Hospital (2010). His training culminated in 2012 upon receiving his certificate in Oral and Maxillofacial Surgery. He spent the last year of his residency as Chief resident in Oral and Maxillofacial Surgery performing a wide variety of clinical and administrative tasks. Dr. Shah was certified by the American Board of Oral and Maxillofacial Surgery in 2015.
Dr. Shah is broadly trained in the diagnosis and treatment of Oral and Maxillofacial Surgery disorders such as:
Dentoalveolar Surgery
Dental Implant Surgery
Pathology and Reconstructive Surgery
Temporomandibular Joint Disorders
Intravenous Sedation and General Anesthesia
Craniomaxillofacial Trauma
Orthognathic Surgery
Facial Cosmetic Surgery
Cleft Lip and Palate Surgery
Dr. Shah has divided his time between private and academic practice since 2012. Dr. Shah enjoys the different advantages that private and academic practice offer. He is an Assistant Professor in the Department of Otolaryngology/Div. of Oral & Maxillofacial Surgery at The Mount Sinai Hospital. He is also on staff at Elmhurst Hospital Center in Queens. The education of future Oral and Maxillofacial Surgeons is important to him and he regularly lectures at The Mount Sinai Hospital and instructs the residents in various topics.
Dr. Shah is excited to bring his expertise and energy to the New York City population and is committed to performing oral and maxillofacial surgery in a competent and comfortable fashion. The satisfaction of his patients is a point of pride. He enjoys taking patients who are terrified of oral and maxillofacial surgeons through the preoperative assessment, perioperative care, and postoperative course so that they may realize that a pleasant visit to the oral and maxillofacial surgeon is not just a possibility, but a routine occurrence at Sunset Park Oral Surgery.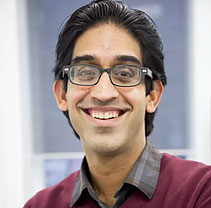 Our Locations